In Digital Marketing there are many ways to introduce your product and services. Just like them, E-mail Marketing is one of them. It is the act of sending a commercial message to a group of people, using email. E-mail Marketing help in allowing marketers to identify returns on investment. It also helps marketers to see Feedback in real-time which supports them to improve their vulnerability and also assists them to monitor their campaign effectiveness.
E-Mail Marketing Fundamentals
Always Keep A Goal
Subject
Create Your Own List
Content
Benefits
Add Images and Links
Always Keep A Goal: There is various reason to send E-mail like Invitation for an event, Share news, Educate, Drive Traffic in your Website and many more. But first, we need to find, what is our specific purpose. Before creating a mail think about result that you want Because you want to grow your business, not your E-mails. Always use simple words while writing an E-mail because if you write it with complicated words so, not everyone understands it easily, so they spam your E-Mails.
Subject: This plays a major role in every mail because it makes a decision to click or not. So always take relevant content to that subject. If you are sending E-Mail to someone and your subject is not relevant then nobody is going to read, so it is important to write true, logical and relevant content.
Create Your Own E-mail List: Create your own e-mail list because when we rent a e-mail list, it's not sure that the data is correct or not. If you rent a list and sent an e-mail to a mail address that does not exist, it will increase your hard bounce. So always prefer to create your own list. By your own list, you will get the right audience and increase your traffic and business easily.
Content: Your content should be well written well explained not too long not too short so that reader could find interest and they immediately understand what you are trying to present. If you mention your content like a story no one read it. Always remember content is the king.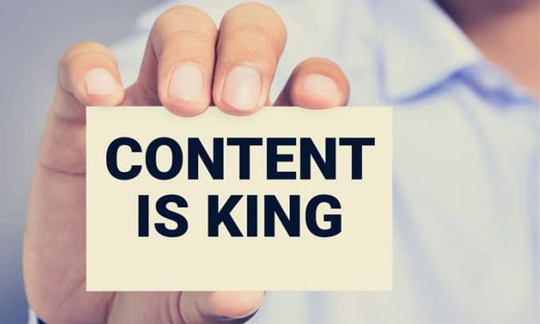 Benefits: Fill your E-mails with amazing benefits which shows that your product and services are better than other boring products and services. Craft the message in that way which encourages engagement and action.
Add Images and Links: Always put a mixture of text and display, it creates attentiveness and also includes the link of a landing page because it increases traffic on that page and if the customer likes your products so he will go for it.
Advantages of E-Mail Marketing
E-Mail Marketing is an affordable way to advertise your product and services in the comparison of other marketing ways. In this marketing, you don't pay for printing, advertising, and media space. It helps to increase the conversion because when you send an E-mail and someone shows interest, so they will mail you like a reply and communicate with you and better understand your products and this communication builds meaningful relationships with your customer.
E-Mail Marketing helps you to target the right audience because those customers who allow receiving e-mails from you they are already interested in your product and services and likely to engage with your business.